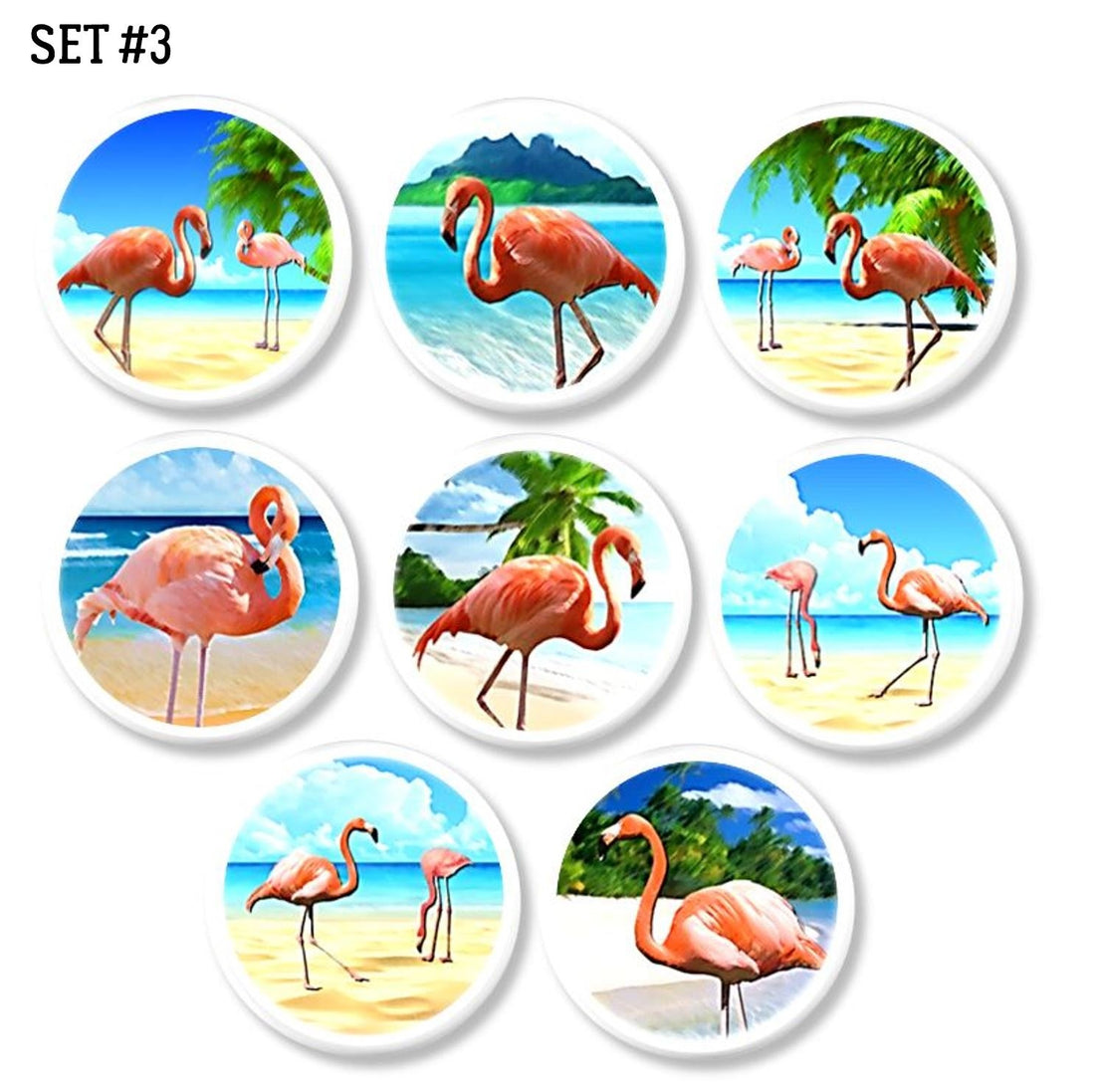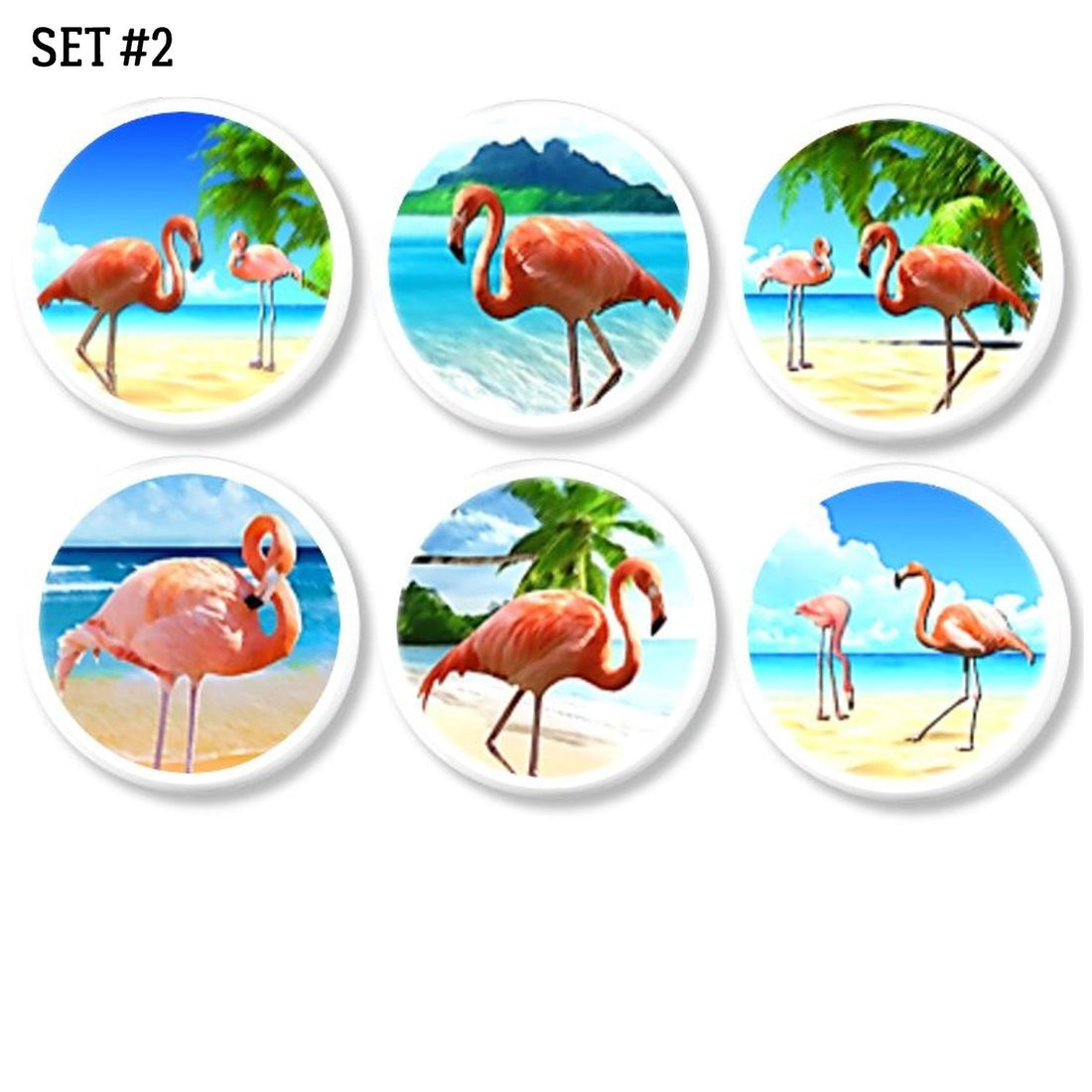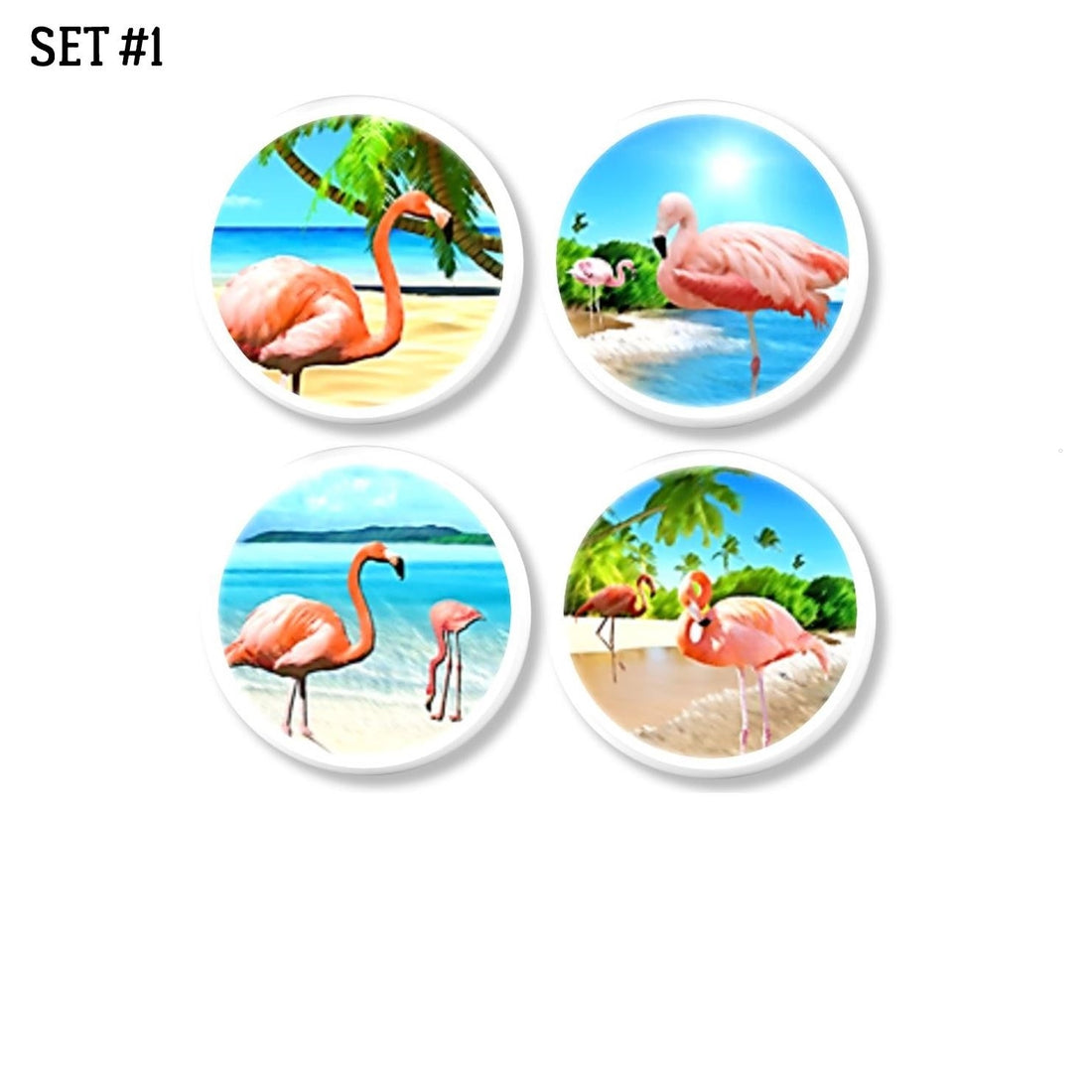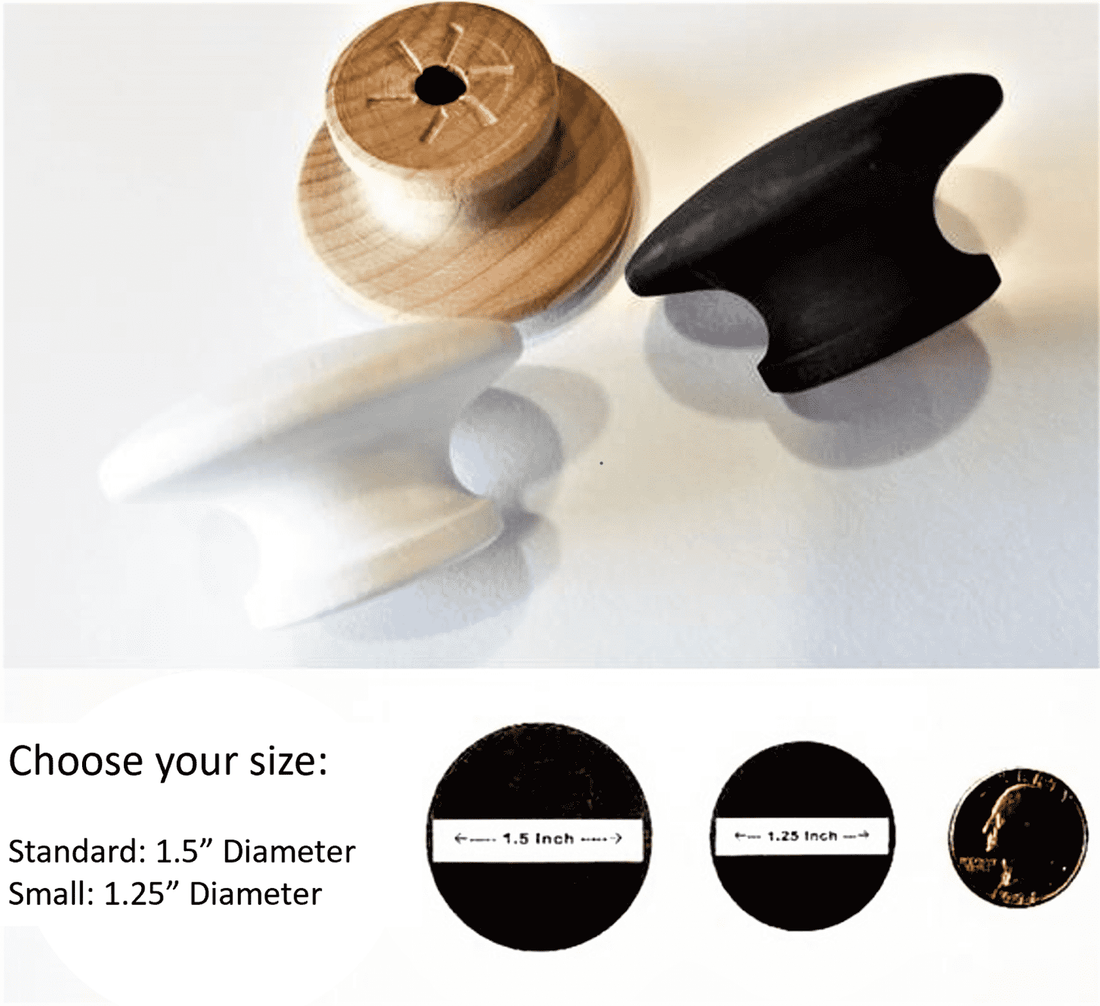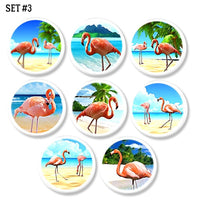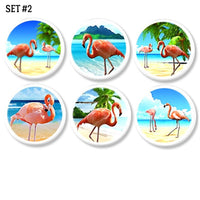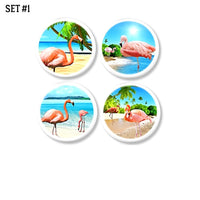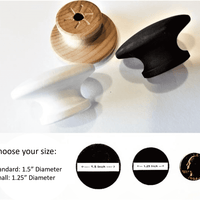 Pink Flamingo Coastal Shores Beach Bathroom Cabinet Knobs, Drawer Pulls - Set No. 417L25
Estimated Shipping Widget will be displayed here! (with custom color)
Pink flamingo bird theme bathroom cabinet door knobs. Decorative drawer pulls featuring beachy scenes of blue skies, tropical palm trees, fresh coastal shores and of course; the beautiful flamingo bird. These handmade handles are the perfect touch to incorporate your furniture into a beach house theme.
Collection No. 417L25
Base color: White
Includes Standard Knob Screw (5mm D x 1 ¼" L)
Each Handcrafted 360 knob is a one of a kind creation, handmade by our team. High color paper graphics are applied to the wood knob base, then finished with our six step process for a durable high gloss lacquer finish. All dimensional attributes are visual only. Small folds are characteristic of the art adding to the handmade charm. Please allow 2-3 weeks for shipment.