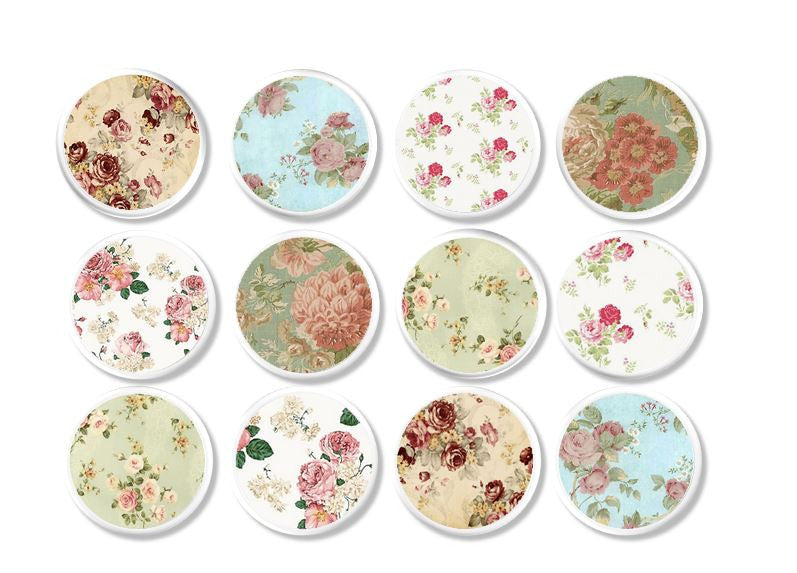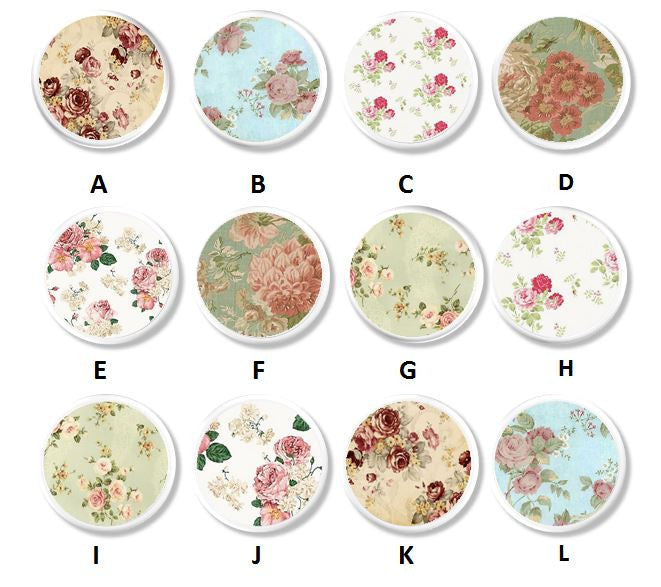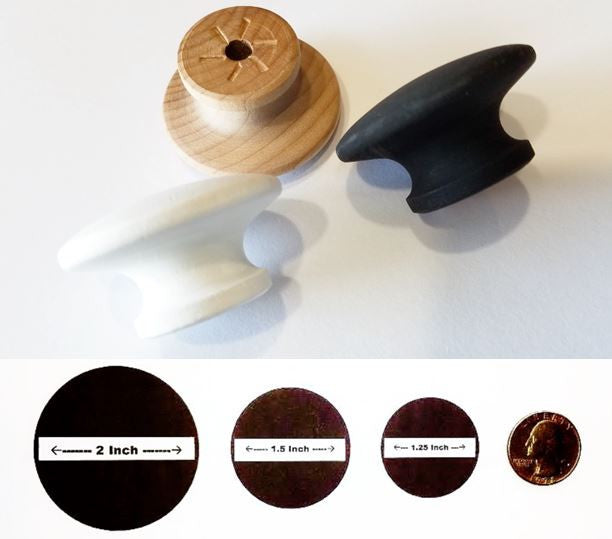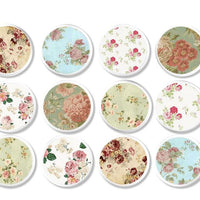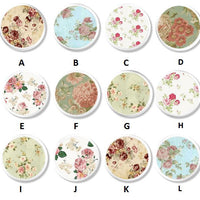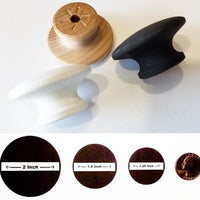 Pretty Shabby Cottage Florals Knobs | Pulls - No. 815A1
Estimated Shipping Widget will be displayed here! (with custom color)
Cabinet hardware is the perfect, budget friendly way to instantly update your décor!  Your cupboard knobs and furniture drawer pulls become a unique home décor accessory with these stylish shabby floral patterns in the soft, time worn colors we love!
Knobs are sold singly
Choose from twelve designs
Base color: White
Includes Standard Knob Screw (5mm D x 1 ¼" L)
Collection No. 815A1
Each Handcrafted 360 knob is a one of a kind creation, handmade by our team. High color paper graphics are applied to the wood knob base, then finished with our six step process for a durable high gloss lacquer finish. All dimensional attributes are visual only. Small folds are characteristic of the art adding to the handmade charm. Please allow 2-3 weeks for shipment.