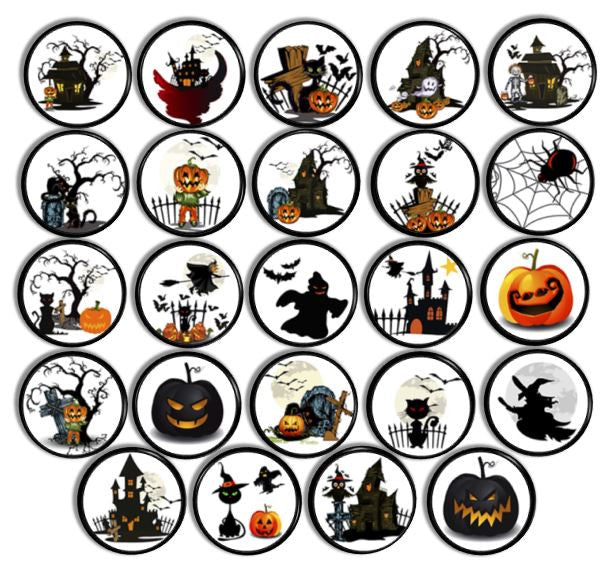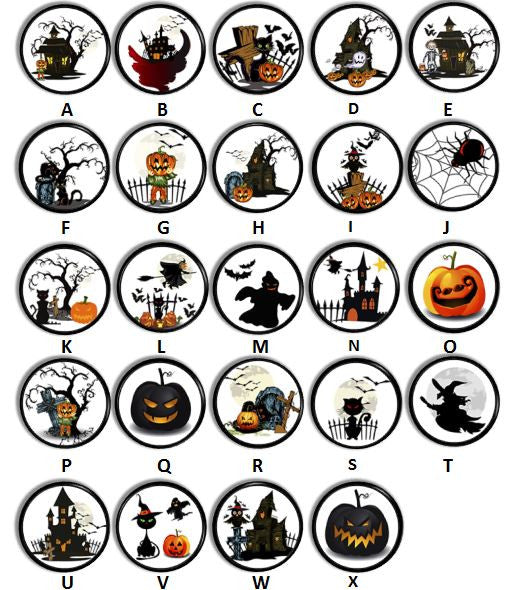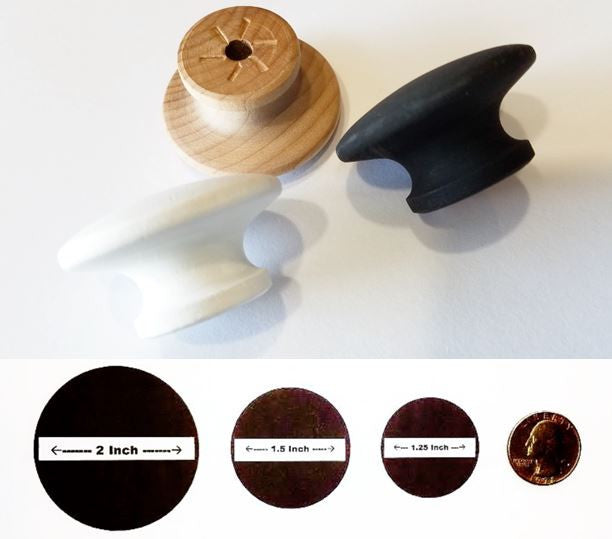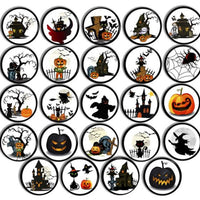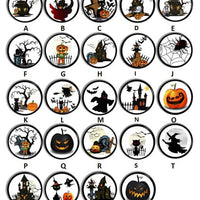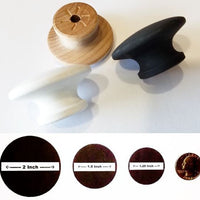 Spooky Black and Orange Halloween Knobs | Pulls - No. 816L25
Estimated Shipping Widget will be displayed here! (with custom color)
Celebrate the spooky season of Halloween with fun fall cabinet hardware decoration! A unique way to haunt your home that's easy on the budget and so simple to store for years of Halloween decorating! Accessorize your kitchen and bathroom cabinets with eerie jack-o-lanterns, haunted houses and black cat knobs. Adorn your furniture with creepy old trees, witches, ghost and goblin drawer pulls. What a great Halloween party conversation piece!
Knobs are sold singly
Choose from twenty four designs
Base color: Black
Includes Standard Knob Screw (5mm D x 1 ¼" L)
Collection No. 816L25
Each Handcrafted 360 knob is a one of a kind creation, handmade by our team. High color paper graphics are applied to the wood knob base, then finished with our six step process for a durable high gloss lacquer finish. All dimensional attributes are visual only. Small folds are characteristic of the art adding to the handmade charm. Please allow 2-3 weeks for shipment.