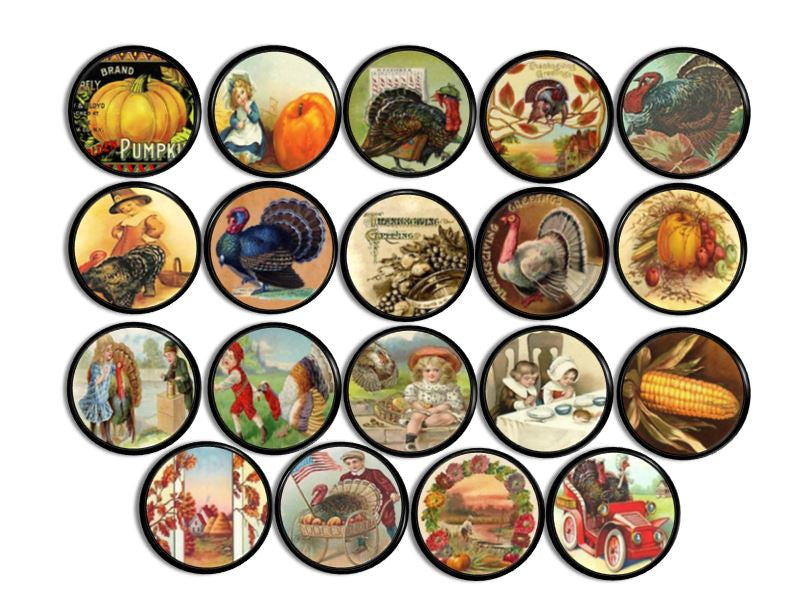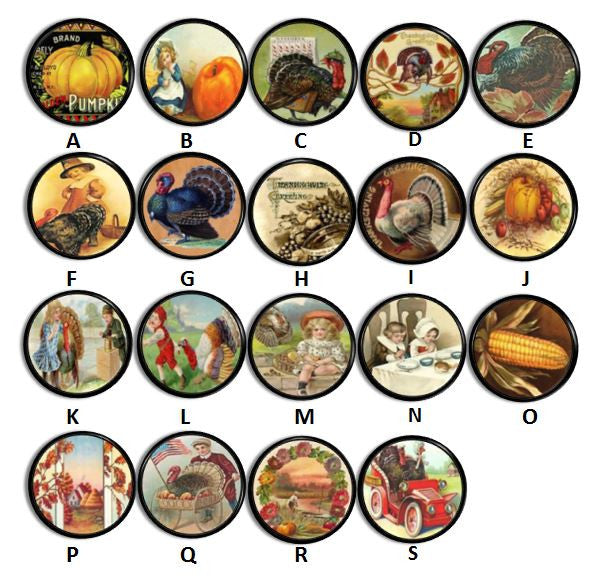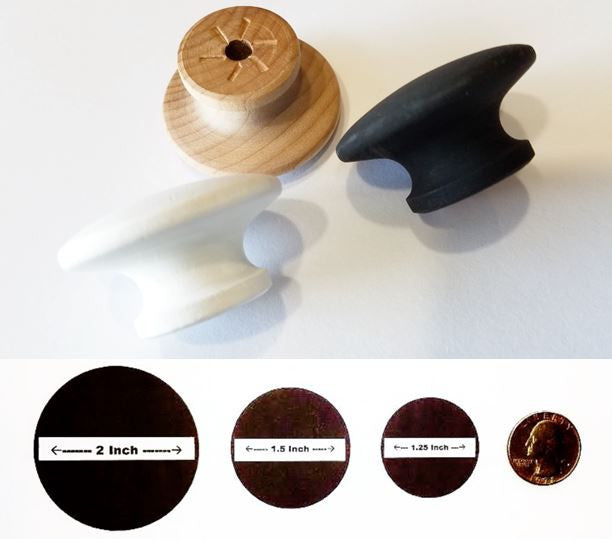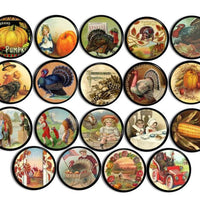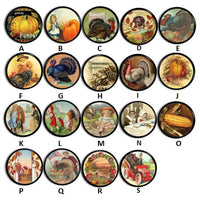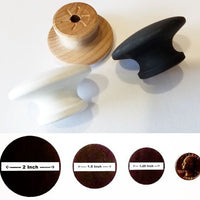 Old Time Thanksgiving Harvest Knobs | Pulls - No. 815W34
Estimated Shipping Widget will be displayed here! (with custom color)
Vintage illustrations of cozy Autumn scenes. Kitchen cabinet knobs with images of fall foliage, harvest staples like apples, pumpkins and of course turkeys & Thanksgiving! Drawer Pulls to decorate home furniture pieces in warm colors of fall! Baking canister handles, gratitude jar knob & other season craft projects!
Knobs are sold singly
Choose from nineteen designs
Base color: Black
Includes Standard Knob Screw (5mm D x 1 ¼" L)
Collection No. 815W34
Each Handcrafted 360 knob is a one of a kind creation, handmade by our team. High color paper graphics are applied to the wood knob base, then finished with our six step process for a durable high gloss lacquer finish. All dimensional attributes are visual only. Small folds are characteristic of the art adding to the handmade charm. Please allow 2-3 weeks for shipment.
Learn more about our passion & process here!