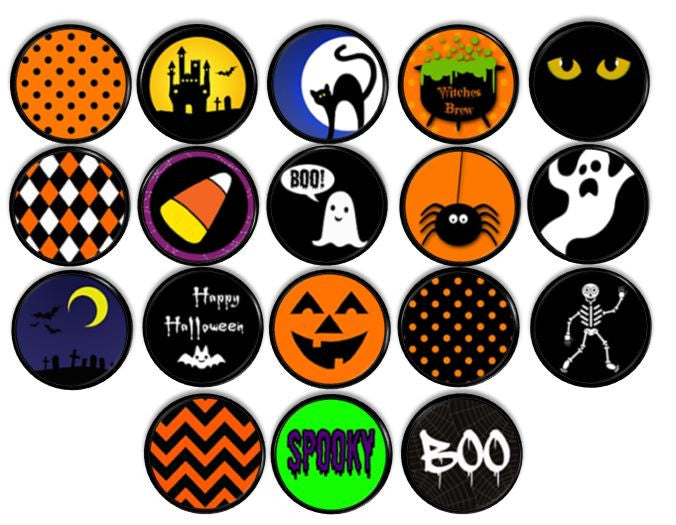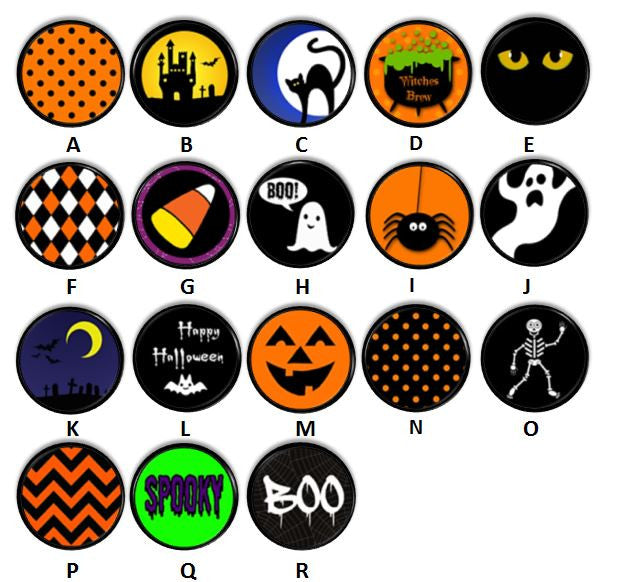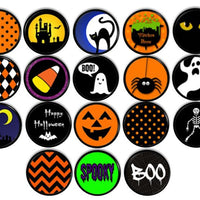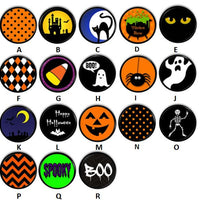 Bright & Cheerful Kid Friendly Halloween Knobs | Pulls - No. 816N23
Estimated Shipping Widget will be displayed here! (with custom color)
Brightly colored, kid friendly cabinet hardware is a perfect Halloween Decoration for young children! Accessorize kid's bathroom cabinets, and bedrooms with furniture knobs & drawer pulls in fun shapes, colors and characters. Haunt your home with friendly ghosts and smiling jack-o-lantern kitchen cabinet knobs. An awesome decorating idea for storage hardware and canister handles too! Up in minutes and easy to store for years of fun for every generation!
Knobs are sold singly
Choose from eighteen designs
Base color: Black
Includes Standard Knob Screw (5mm D x 1 ¼" L)
Collection No. 816N23
Each Handcrafted 360 knob is a one of a kind creation, handmade by our team. High color paper graphics are applied to the wood knob base, then finished with our six step process for a durable high gloss lacquer finish. All dimensional attributes are visual only. Small folds are characteristic of the art adding to the handmade charm. Please allow 2-3 weeks for shipment.