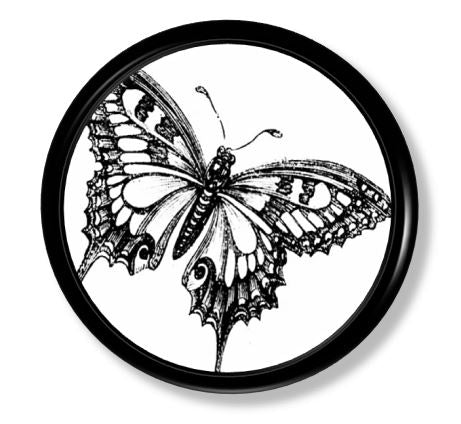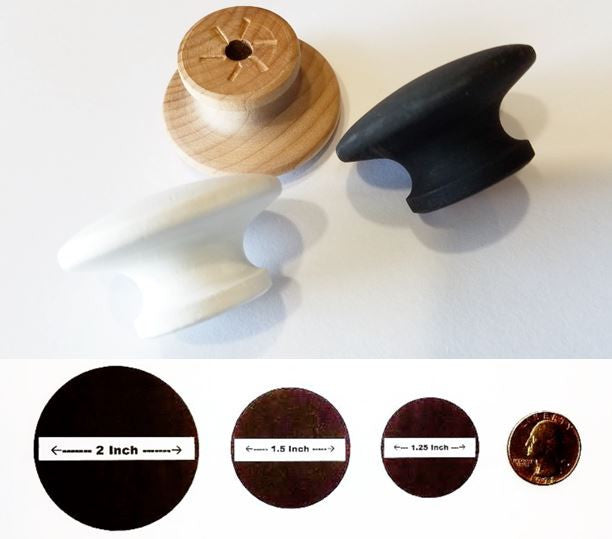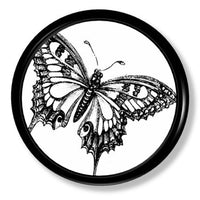 Black and White Butterfly Sketch Bedroom Knobs | Pulls - No. 115G27
Estimated Shipping Widget will be displayed here! (with custom color)
Whether you are looking for a soft feminine look or a more dramatic and sophisticated atmosphere, this black and white butterfly knob will transform your space to suit! If you love butterflies, but aren't keen on all the pink and glitter, add this decorative cabinet hardware and furniture drawer pulls to bring a whimsical, enchanting element to any room.
Knobs are sold singly
Base color: Black
Includes Standard Knob Screw (5mm D x 1 ¼" L)
Collection No. 115G27
Each Handcrafted 360 knob is a one of a kind creation, handmade by our team. High color paper graphics are applied to the wood knob base, then finished with our six step process for a durable high gloss lacquer finish. All dimensional attributes are visual only. Small folds are characteristic of the art adding to the handmade charm. Please allow 2-3 weeks for shipment.